Upcoming Bikram Yoga Events
The best way to keep in touch is to visit us EVERYDAY!
All seminars, workshops, visiting teachers, and POP-up classes will be listed at the front desk.
Otherwise, please see the links below.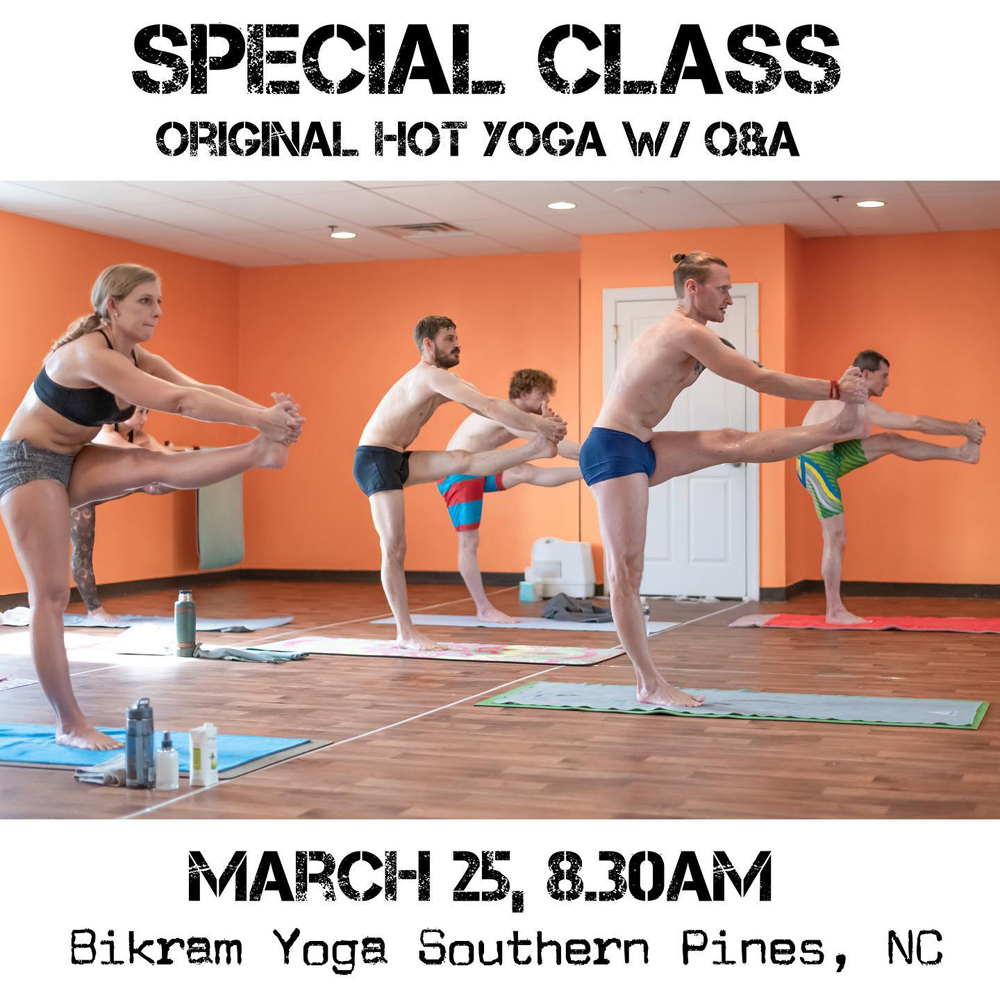 Yoga Seminars and Workshops

For up-to-date information on classes and special offerings, including availability and pricing, please check out our profile on


News, Visiting Teachers, and Yoga Studio Socials

Looking for the latest scoop on the latest delivery to the boutique or more information on this week's visiting teacher?

Please like and follow us on FaceBook. We'll post when something's happening or we have the itch for a little après-class kombucha, juice, heathy nibbles, and happy, smiling faces party!

POP-up Yoga Classes

Yes! Surprise! There's a class!

Follow us on FaceBook and add us to notificatons so you don't miss out on all the last-minute FUN!